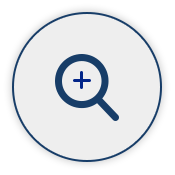 Explore our positions and apply.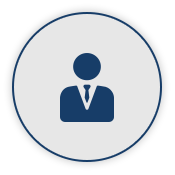 See our range of services and solutions.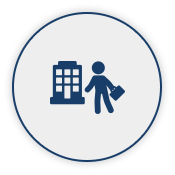 See what sets us apart.
A BETTER APPROACH
National Recruiting Group (NRG) is a boutique firm that is changing the landscape of staffing.  The managing partners are responsible for creating our innovative approach.  The firm consists of professionals with decades of experience working together as a team, developing a network of quality employees and companies who value them. The NRG team is made up of individuals who know the value of personal commitment, professional understanding and strong relationships, and they bring it all together for your benefit.
We work hard to earn your business, and even harder to keep it. This is our personal pledge to you.
FOCUSED BY DESIGN
The square peg / round hole analogy is evidenced throughout the staffing industry and the reasons are many. The traditional staffing firm is built on a conventional belief that a cursory understanding of a company's practical needs is all that's necessary to provide a qualified employee. NRG understands that possessing the required skill set is only one characteristic towards finding the best employee for your specific position.
We all understand that a successful team requires more than skilled players. NRG focuses equally on professional skill, individual personality and a company's culture. Years of practical experience enable our staff to identify the culture and personality of a company in order to deliver more than an employee.
PEOPLE…NOT PRODUCTS
NRG works with individuals who want to build a career with the right company. We are just as diligent in the discovery process with our candidates as we are with employers. You'll be provided opportunities with companies that are looking for your particular skills. You'll also appreciate the effort NRG puts forth to ensure that your new career community fits your personality today while providing future opportunities for professional growth and development. At NRG, you're treated as a person, not a product.
COMPREHENSIVE SOLUTIONS
The NRG team has worked together for decades, developing customized solutions that address the diverse needs of both employers and employees. Throughout our history, we've placed tens of thousands of temporary and permanent employees in a wide variety of industries. Great companies are built with great employees. That's why NRG continually builds our talent network to hire, train and support great people.
Our comprehensive staffing solutions include:
Temporary / Contract
Temp-to-Hire
Direct Hire
Retained Search
Payroll Services
Contact NRG today to discover how we can match you perfectly with your next job or employee.